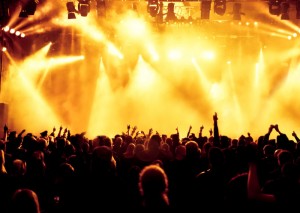 Yesteryears Music Palace was established in 1990 with the objective of putting a theater in Pigeon Forge Tennessee. The theater never came about but Yesteryears Music Palace lives on. Yesteryears has been known for its high quality performances with audiences dancing in the isles. Most events conducted by Yesteryears have been associated with charitable organizations such as:
The Muscular Dystrophy, The Children's Home, The Children's Hospital, The Red Cross, The Steps House, The Lions Club, Knoxville College and many others.
Because of our association with charitable organizations and the events we have done with and for them, Yesteryears Music Palace and its staff have had the privilege of not only having a great time that only musical events can give you, but more important, helping those in need.
Although, Yesteryears business activities vary from coordinating Corporate events to weddings and conducting major concerts, featuring top recording artists. Our efforts are being directed more and more toward joint venturing events for and with charitable organizations. Browse through our menu and learn more about what we do.
Our objective and goals are to see people smile and have FUN. We hope and pray they will forget, if only, just for a short time, the troubles and problems of the world outside they will have to face after leaving a Yesteryears Music Palace event!